LeClair
ABdigital rebrands a backwater-in-look-only name in the insurance business right down to the pixel.
Health insurance can be more exciting that signing your name on a bazillion documents. That is how we saw LeClair Insurance Marketing. Chris Birt's ground up, omnichannel rebrand of this 90-Year-Old organization was driven by capturing the "Inner Beauty" of their business. A pared back modernism combined with strong primary colors anchored what has become a highly successful campaign.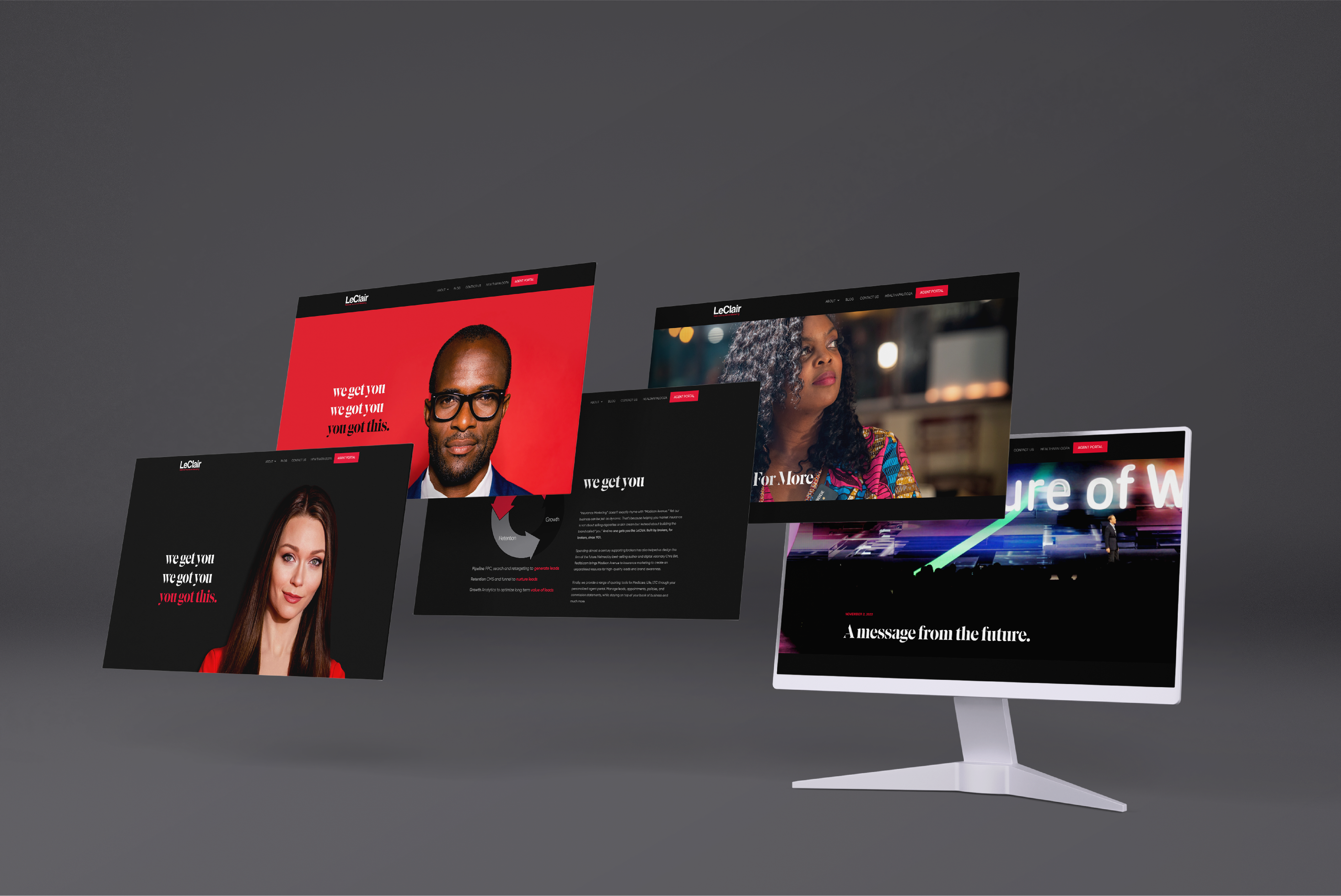 Core Identity Elements
The new branding was launched with web and interactive materials. A range of print and display elements were used for field support, on-premises branding and a suite of corporate ID materials. Recent work from the campaign is depicted here.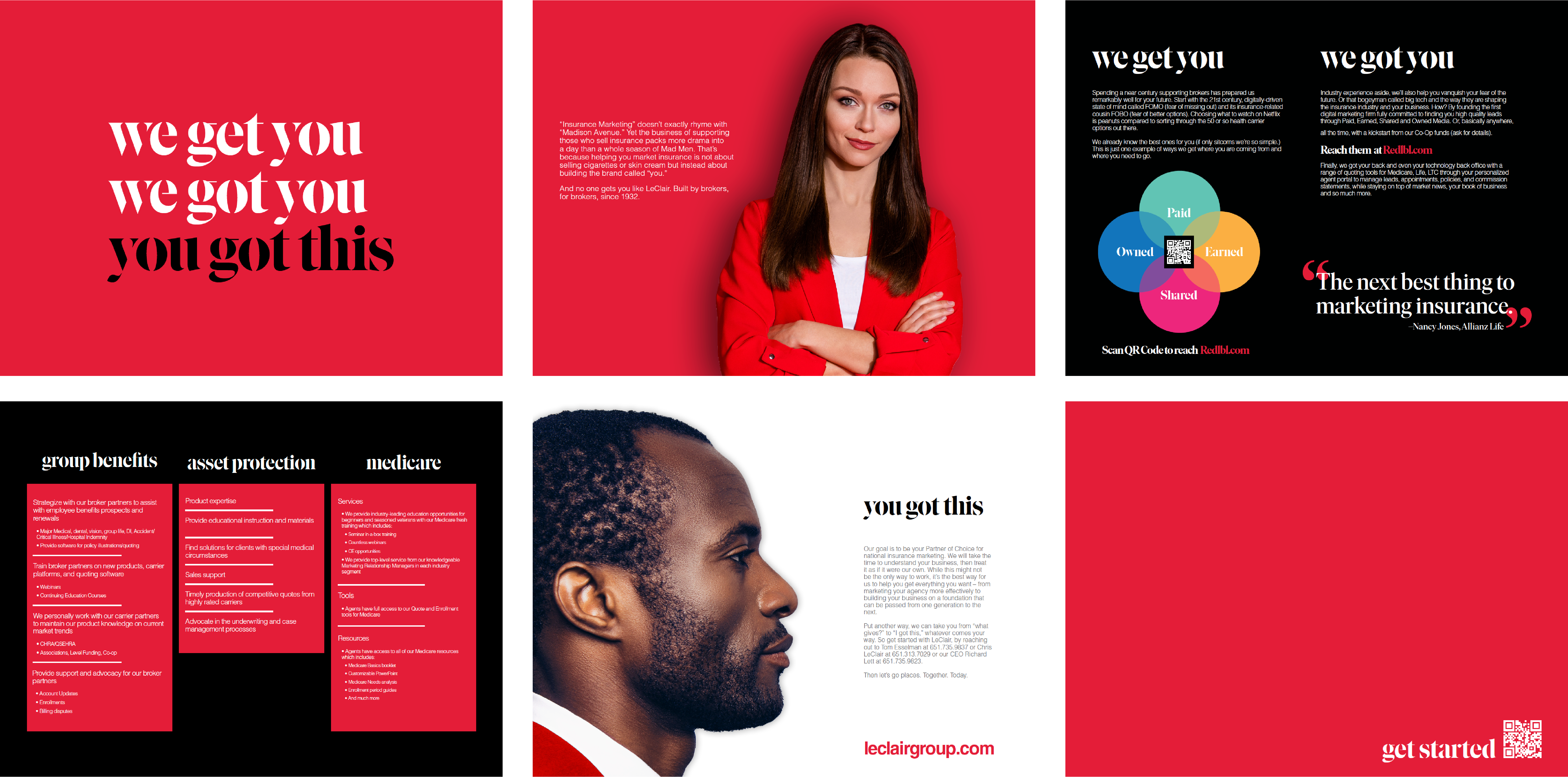 Structure and Discipline
Sometimes a new brand falls apart during execution. In this case, a strict use of the grid and complementary colors across the color wheel have assured the new brand is being delivered with consistency. Engagement is off the charts across social, direct and on-premise channels, proving that it's possible to make the boring quite beguiling.